Question
I had a Lefort 3 procedure for TMJ and a maligned jaw in October 2014.
Almost immediately after surgery, I felt a tract from my nose running into my cheek, and my cheek on that side was definitely more swollen.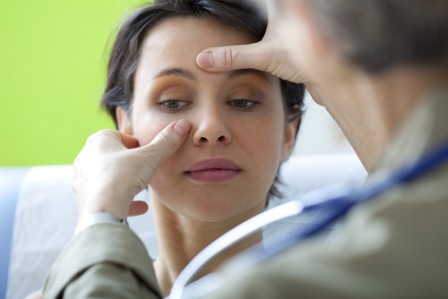 Then I developed sinusitis and have been on numerous courses of antibiotics since then with little or no relief. I have seen 2 ENT surgeons. I had two endoscopy sinus biopsies and both were negative.
I now have pressure and pain on my nasal bridge. I still just don't feel well and have sinus headaches.
Can you suggest anything and possibly consider a 2nd opinion? I have had edodontist care to check my root canals and they are fine.
My 2 CT scans were apparently negative. Please help!
 Answer
I would suggest another ENT and possibly OMFS consultation/opinion. If you are in the New York area I suggest seeing Dr. Robert Pincus or myself at our practice. If you are not in the New York area we might be able to suggest an expert closer to you.
Hope this clears things up!
Scott Gold, MD